Fear of the unknown is the greatest fear of all. That's why scaling your mobile gaming business can be scary.
With smartphone users expected to reach a global headcount of 7.7 billion by 2027, the potential for your user base to grow is considerable. But that's not the only thing that's growing: Google Play Store adds more than three thousand apps every day. So, to withstand the heat of the competition, you've got to make sure your app hits the ground running – wherever you choose to launch it. You've got to know exactly how to enter a new market.
If you want to increase the pace of your growth while maintaining performance, you can only do this through appropriate preparation.
1. Do Your Market Research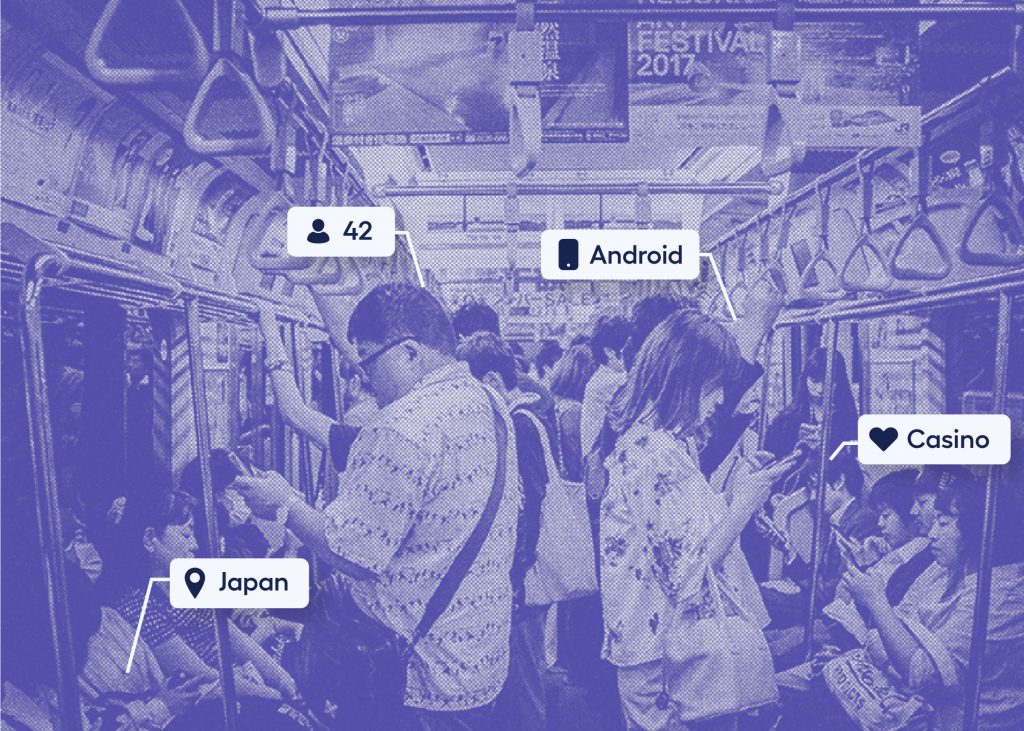 You might understand your product better than anyone else, but do you understand how to enter a new market you want to launch in? Because ill preparation and making assumptions is a grave mistake.
Research shows that 72 percent of new mobile app products fail to perform well due to inadequate research. So, while market research may sound like a no-brainer, developers are still not always executing it to perfection. Numbers tell the narrative – you need to take a look at a new market through numbers, facts, and figures. Look at
Market size
Potential target audience – possible personas
Opportunities for growth
Scalability
Your competitors' performance (their strengths and weaknesses)
Size yourself up against the giants of your genre in the relevant market. Successful games in that market will tell you what your game's winning formula could be. Those findings could end up forming your dos and don'ts and your strategy to drive the best retention and ROAS. Don't be left in the dark about what to expect when launching your game in a new GEO. The better prepared you are to combat challenges coming your way, the more confidently you can execute your plan and explore growth opportunities.
2. Define Your Target Audience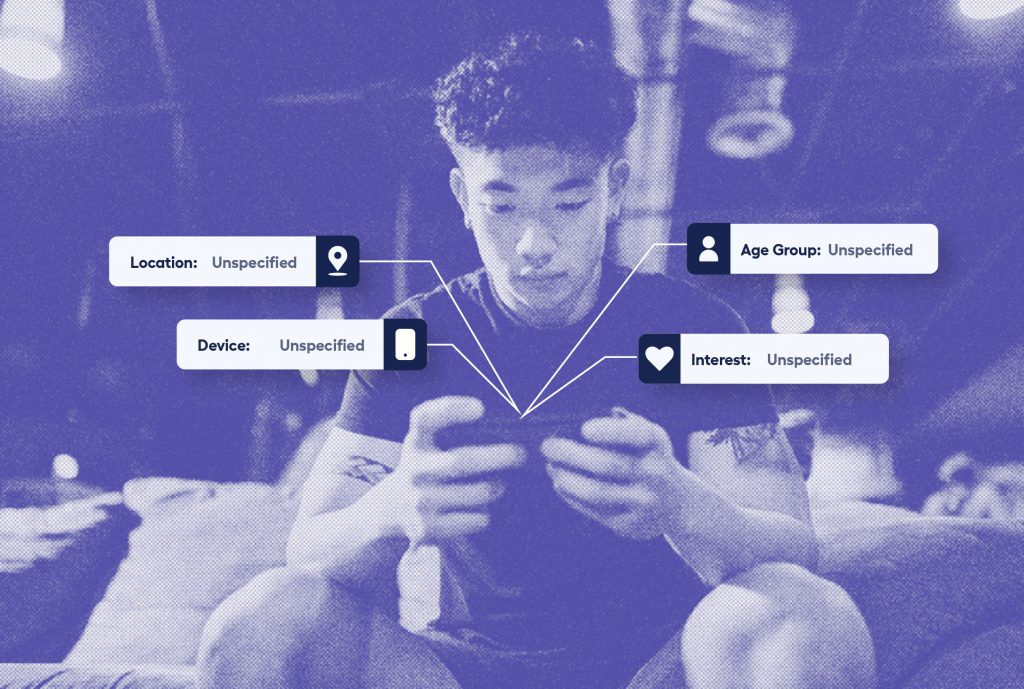 The key to successful user growth is not to worry about your game being irrelevant to 99 percent of users around the world. Just focus on your app being highly relevant to one percent of the masses.
Because these one-percenters will be high-quality, high-intent, high-retention gamers. Gamers who could become evangelists for your game and heavily influence its engagement metrics, such as lifetime value and retention rate.
With this in mind, narrow down your target audience to understand them better. Get to grips with the demographic, the psychographics, and behavioral patterns of these glorified gamers.
Who will be your high-retention, high-value gamers?
Which other apps (nongaming and gaming) are they engaging with?
How are your users best monetized?
Consider this as an example: RPG games are among the top mobile game verticals in Asian countries. Almost 60 percent of gaming revenue in South Korea comes from RPG games – which is simply not the case at all in India. Untangle your users' gaming motivations and their needs, so that you can address these when you scale your app globally.
3. Localize Your Game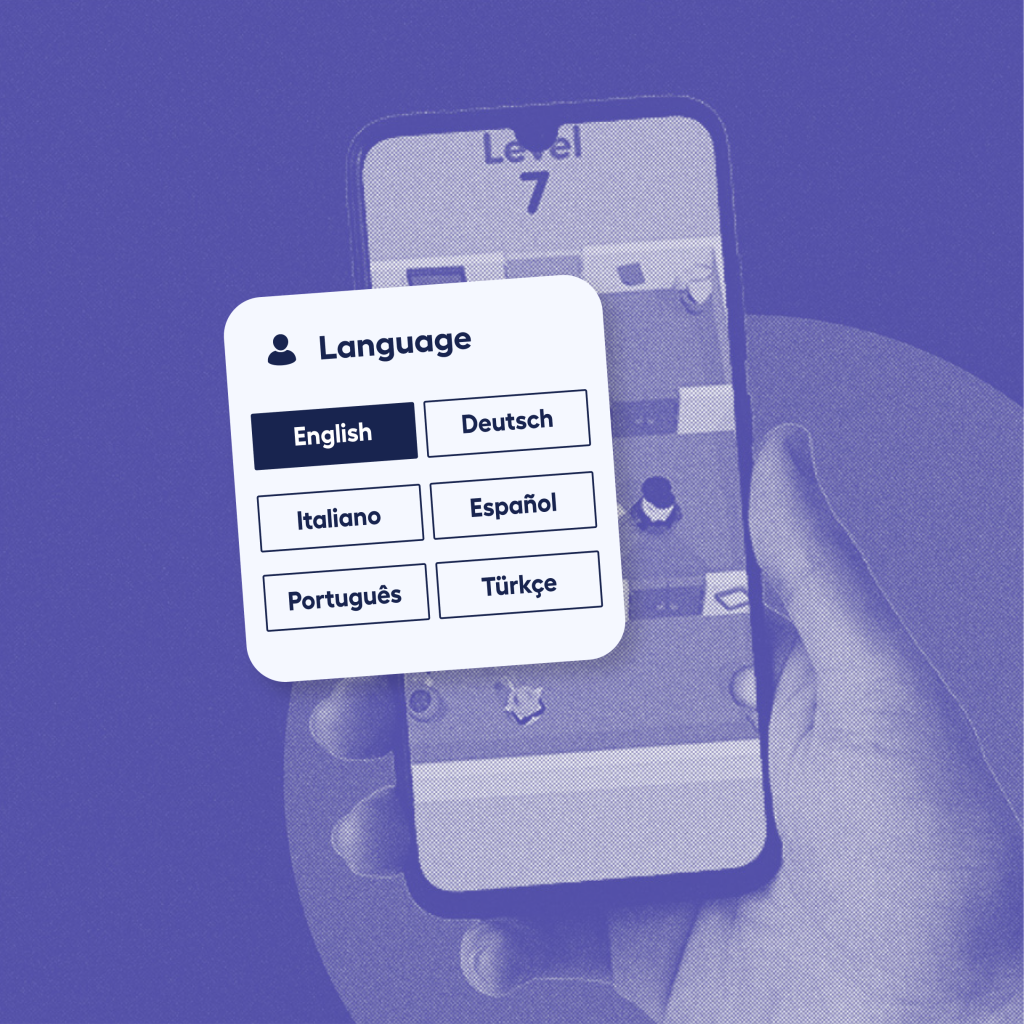 Gone are the days when you could roll out the same game in different countries. One size does not fit all.
Country-specific customizations – such as adjusting to language, culture, and app usage – are key to getting the utmost engagement from your users, wherever they are in the world. Because if you confuse your users, you'll likely lose these users to churn. Rovio's Angry Birds, which has been downloaded by over 100 million users, speaks to gamers across continents by offering its game in over ten different languages, including English, French, Indonesian, German, Japanese, Korean, Polish, Russian, Chinese, and Turkish.
Localize your game's content, game design, and ads for every market you're launching in. When your ads look more native, you'll be able to boost installs, engagement, and organic growth. You should also be prepared to change the name of your game. One last nugget of wisdom would be to partner up with a local game publisher in order to unlock market insights, high-quality translations, and local marketing experts.
4. Start with a Soft Launch
Every journey starts with a first step. In mobile gaming, it often starts with a soft launch.
Soft launches ensure you maximize the success of your scaling efforts while minimizing any financial risks. Gather real data from the market, track your KPIs, collect feedback, fix bugs and issues, and optimize your game for an official launch. With soft launches, you can also already start to build a loyal pool of gamers before you take it to the masses. The other win you will relish with soft launches is that you can launch your game in a variety of countries – to a specific and restricted audience – at a lower UA cost.
Many publishers leverage adjoe's rewarded ad unit Playtime for their soft launch, due to its wide global reach. The Playtime SDK network covers numerous countries across the world and helps UA managers test and optimize their growth strategy. Publisher Dragon Plus turned to Playtime's reach to test its growth strategy and managed to expand its UA efforts into nearly 30 new countries – from an exclusively US focus to entirely new key GEOs, such as UK, FR, CA, and DE. This global growth spurt ensured its app surpassed ROAS and retention targets.
How to Enter a New Market the Savvy Way
In economically uncertain times like these, the only thing that you can be certain about is that entering new markets and expanding your mobile gaming business is daunting.
Whether or not your domestic market is slowing down and stagnating, you need to be on the hunt for new loyal users to sustain your growth. Especially, in emerging markets, where there is serious potential for scalability. The APAC region – particularly India and China – has seen an increase in Internet access, as well as the growing sales of mobile phones due to the rising middle-class and tech-savvy population in these emerging economies.
If you're anxious about how to enter a new market, just remember: Nothing ventured, nothing gained.