Highlights
4×
Increase in Ad Spend in a Year
Background
The journey for Unico Studio as a games developer began back in 2017. With offices in San Francisco, Istanbul, and soon in Amsterdam, its creative workforce has since multiplied from a handful of people to over 50 team members – and is expected to reach 100 people by the end of 2022.
First focusing on word games in the casual vertical, the developer released its first hit title Brain Test, which has surpassed 250 million downloads worldwide. Today, besides its other casual games, Unico Studio is the brain behind several brain puzzle titles – packed into its portfolio are 30 active titles, including Who Is Lying and Wordfest. In 2021 the games developer also branched out into publishing services, releasing many titles and leading their marketing activities.
Challenge
Unico Studio is a strong advocate for rewarded channels and wanted to embrace these channels in its UA mix.
But the studio's rewarded channels were performing quite differently to those on traditional channels – such as social media. Not only did these rewarded channels require different estimation models; their performance was so unpredictable that results often fluctuated. Conversion rates were typically low – especially, with offerwalls. Users dropped off the gaming grid before they completed the necessary action or reached a certain level. Needless to say, it proved difficult for Unico Studio to see the resuIts it wanted with the rewarded channels it previously had at its disposal.
The studio's various titles fall somewhere between the casual and hypercasual games genres, which posed another considerable challenge. For Unico Studio, achieving high conversion rates similar to hypercasual games was tricky – especially, with constraints on CPIs and budget flexibility as a result of its mixed monetization strategy. Finding the sweet spot to scale was not easy. Neither was defining the right KPIs in terms of user growth and monetization. 
Solution
Unico Studio's UA team was trying to overcome these challenges and test diverse channels to identify the best-performing ones. It noticed adjoe's large presence in the industry-leading indexes and connected with its team. The games developer was introduced to adjoe's time-based rewarded ad unit Playtime, and a brand-new partnership was born. 
The concept of time-based rewards was new to the studio. But initial tests with Playtime already brought to light an easy and entertaining rewards experience – powered by precise age and gender targeting. A welcome domino effect, these high retention rates went on to have a promising impact on revenue and LTV, which ultimately gave the studio the flexibility to increase both its bids and budget.
With these key findings, Unico Studio was convinced that, with adjoe, it would be able to scale several titles – something that it had not done before. Simply because these were highly competitive traditional channels and limited audiences for rewarded solutions.
Impact
The growing games developer soon realized through its partnership with adjoe that a problem shared is a problem solved. The games developer's UA spend with adjoe increased fourfold in a year, transforming adjoe into one of its top UA channels. In contrast to the studio's poor opportunities to scale with rewarded ads before, it was a different story with Playtime. Unico Studio succeeded in scaling many of its titles in an impressively short time period –  especially, in Brazil, France, and Germany. In fact, its user base increased by ten percent in three months.
What's more, the games developer saw a 12-percent uplift in its app installs. And we're not just talking paid installs – there was also impressive organic growth. ROAS proved to be 30 percent greater than the average rate shown with other channels. Not only that, the 20-percent increase in gameplay durations of Playtime users boosted ARPDAU considerably – 15 percent higher than the average – exhibiting Unico Studio's well-executed UA and monetization efforts.
Looking Forward
Unico Studio has several new titles lined up for its users – as well as continued collaboration with adjoe and Playtime as a core UA channel. Soon, the studio is due to also start testing adjoe Advance, adjoe's level-based rewarded ad unit, to diversify its UA strategy.
The studio is a strong believer in NFT technology as the future of gaming and is working hard on its own NFT-based games. Recently, Unico Studio announced its first NFT title, Age of Brainos as a gateway game to a fully accessible metaverse. Embarking on this new NFT adventure, Unico Studios believes that adjoe will continue to generate impressive value for its team, and this strategic partnership will grow with its business.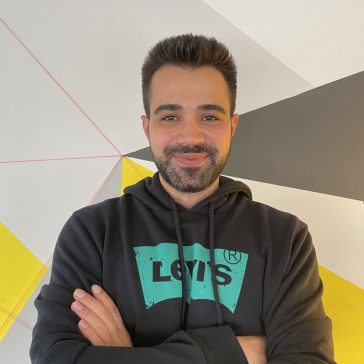 "Our partnership with adjoe is not just UA-oriented – it's also important for our product development efforts. We see strong retention metrics from Playtime users, with a truly positive impact on our revenue and LTV. We're therefore intensely analyzing Playtime users' behavior and data and working on improving our game mechanisms."
Ibrahim Akcali, UA Lead at Unico Studio