Background
First established in 2013, Green Panda Games has swiftly grown since 2017 to become a leading game developer. More recently, the company has joined global gaming giant, Ubisoft as a member of its group. Today, Green Panda Games has published over 30 titles and sees over 250 million DAUs across its portfolio of apps.
Challenge
After seeing some of its old hypercasual titles begin to stagnate, Green Panda Games sought to find new solutions to drive further growth for its legacy titles. With a competitive landscape and threats of gaming saturation, Thomas Létoublon looked to adjoe's new exclusive network for hypercasual games to continue the growth of its top titles including Sushi Bar, Bee Factory, and Car Wash, along with many others.
Solution
adjoe Advance is an exclusive network for hypercasual games that was designed to connect studios with highly engaged users. For every level a user completes in the hypercasual game, they are rewarded in the in-app currency of the publisher's app to advance in the game. By continuously rewarding the user for their gameplay, Advance is able to drive extended session times and higher ARPUs for hypercasual games.
Impact
By running campaigns with adjoe Advance, Green Panda Games has been able to successfully scale its new and legacy titles. As a result of growth in the Advance network and Green Panda Games' focus on the hypercasual network, the games developer was able to increase its UA spend on adjoe by over 1,000 percent in the month of June.
This was made possible by Advance's ability to drive extended gameplay of users with a long-term LTV 15 to 20 percent higher than with other channels.  Thomas Létoublon credits this to the fact that "adjoe has a better evolution than other partners; you start from a good quality, and the user can play as much as they want to earn currency. It's more user-friendly because players always get rewards compared with other channels. It's like a win–win."
Due to its strong performance, the games developer has doubled the number of titles it is running on the Advance platform for August.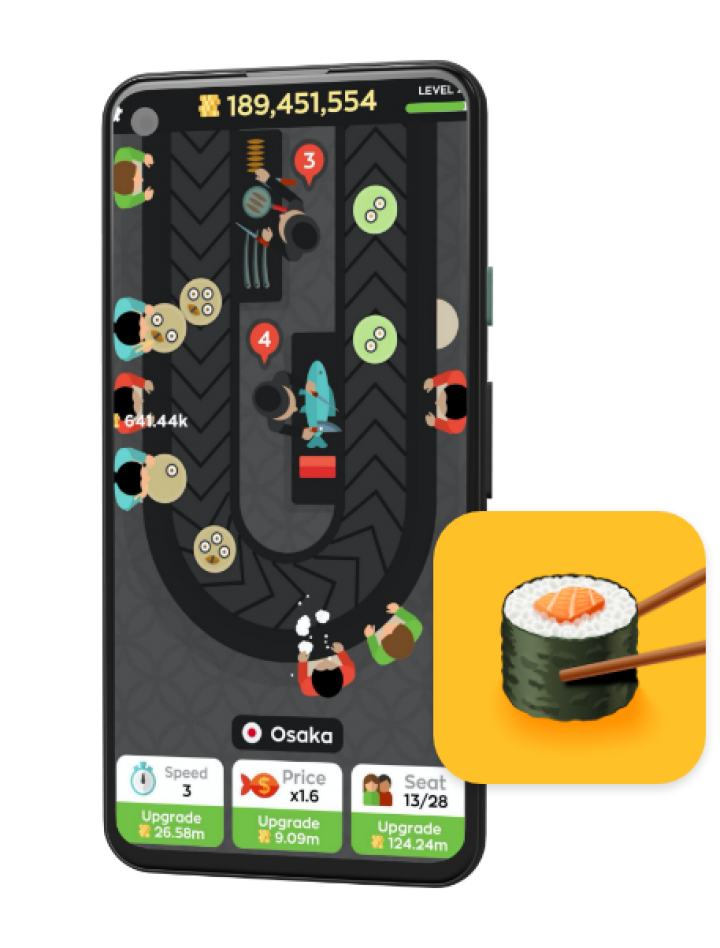 Looking Forward
As Green Panda Games continues to grow, it will take a strategic focus on developing more and more casual games – in addition to its commitment to the hypercasual market. For its partnership with adjoe, adjoe has already grown to support the user acquisition efforts of over 15 of the games developer's titles and will continue to work together strategically to achieve Green Panda Games' growth goals.