Highlights
2×
Mobile Revenue of Engaged Users
30%
Increase of Overall Revenue
+10%
Increase in App Opens
Background
In 2019 Tanguy de La Villegeorges, Nicolas Hardy, and Yves Benchimol sought to develop an app that would motivate users to leave their office desks and spend more time outdoors. This is where the concept of WeWard was developed. The app motivates users to take more steps daily by offering them cash back for visiting partner shops or museums in their local area. Based on the steps a user has taken and location purchases, they then receive rewards, which they can then cash out. Today, WeWard is one of the most used apps in France.
Challenge
As the pandemic raged on, 2020 restrictions limited the scope of  WeWard's walking and brick-and-mortar redemption model. This led WeWard to consider expanding its revenue streams to include more in-app earning experiences. After evaluating the opportunity, Tanguy believed adjoe's Playtime to be a perfect experience to complement their core step-counting business.
Solution
In order to boost revenue, WeWard added adjoe's time-based rewarded ad unit Playtime. Playtime continuously rewards users for time spent playing third-party mobile games. Similar to rewarding users for their step count, Playtime offers users continuous rewards for their daily mobile engagement.
Impact
WeWard's decision to incorporate Playtime into its user experience resulted in a significant increase in revenue. This makes adjoe's Playtime the single-largest revenue stream outside their core business, currently making up 30 percent of overall revenue. What's more: As a further gain to taking their daily steps, users have the chance to monetize the activities they are already engaging in outside of the WeWard app, thanks to Playtime. This gives WeWard the chance to transform its users' habitual mobile behavior into a stable new revenue stream.
Tanguy and Yves didn't want to deviate from WeWard's original mission of encouraging users to venture outside. From initially testing with Playtime, they found that by integrating mobile games into their app they did not have to compromise. WeWard found that Playtime did not cannibalize their original business – instead, it gave their hyperactive users, approximately 15 percent of their user base, another chance to boost their rewards. WeWard found that this subset of users has been driving the significant revenue increase delivered by Playtime. Founder Tanguy describes those who engage with Playtime as some of the strongest and most active users in the app.
Playtime's complementary experience also drives additional app opens. After some minutes of gameplay in an app installed through Playtime, users receive a toast notification to inform them of their earnings in the WeWard app. This drives the user back to the WeWard app to collect and also re-engage with WeWard's offerings. The Playtime integration resulted in a ten-percent uplift in app opens and engagement from hyperengaged users. Playtime's mechanics help build an additional bridge to keep users loyal to WeWard and ready to earn even more rewards.
What makes Playtime a key partner for WeWard is the ad unit's ability to take a small portion of its hyperengaged users and expand  app engagement into a significant revenue stream. This allows WeWard to focus more on the original mission of its app while effortlessly keeping its hardcore users engaged and generating greater revenue.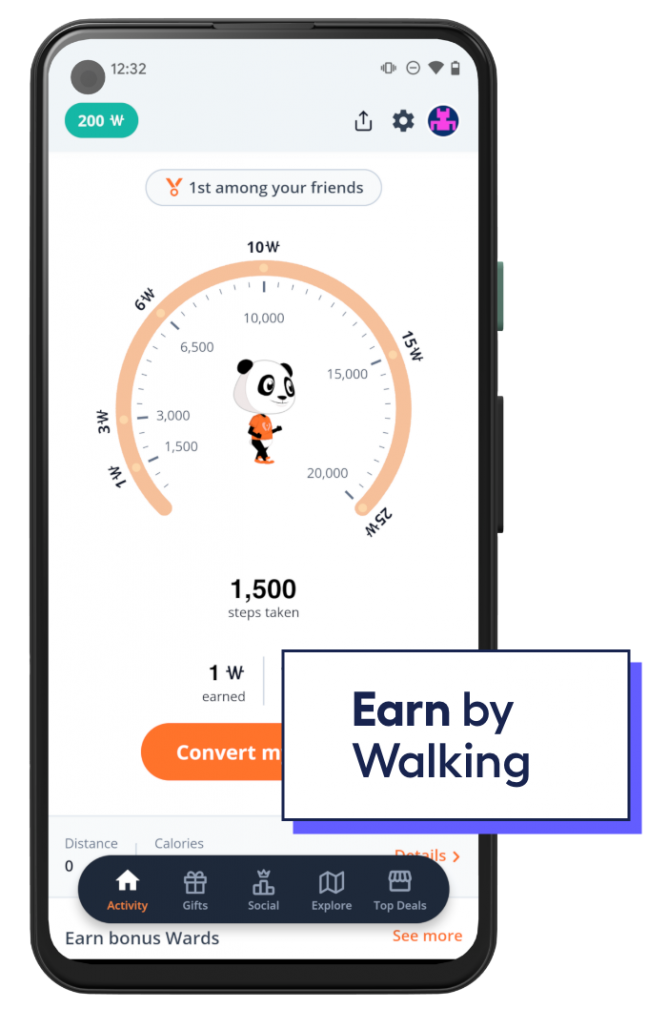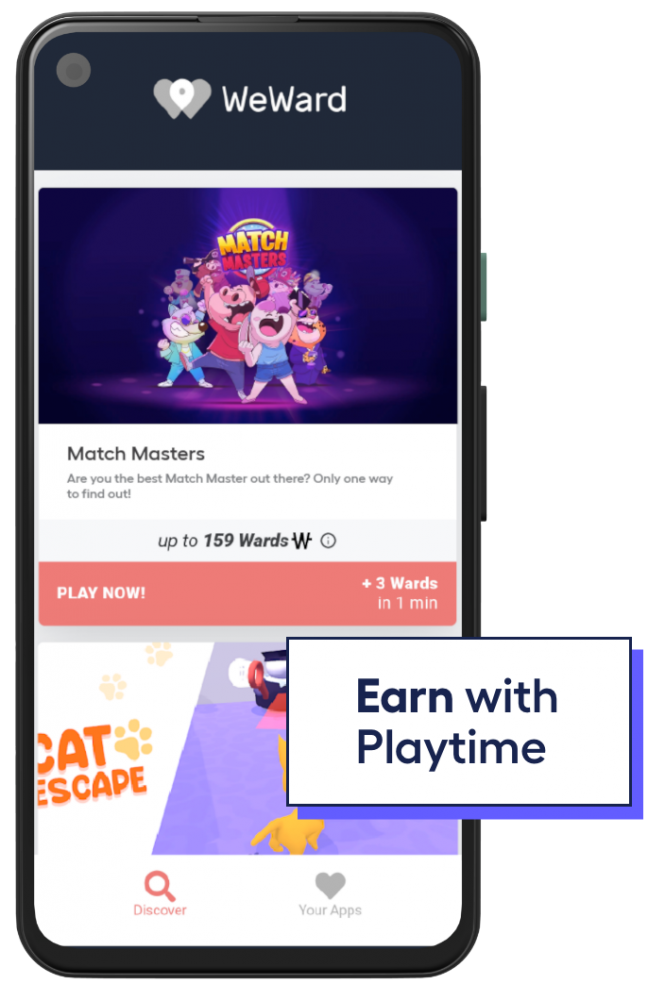 Looking Forward
As WeWard continues to be one of France's top used apps, Tanguy and Yves look to how they can grow beyond their core French and Belgian user base into new countries. adjoe and WeWard plan to continue growing together as the app launches in new countries – such as Spain, the United Kingdom, and Germany – before expanding into more global markets.
"I am particularly satisfied with our partnership with adjoe. In terms of both the financials and the technical performance of the team. They are very responsive and always present to answer our questions. And our users love it! I hope we continue to do great things together."
Tanguy de La Villegeorges, Co-Founder, WeWard