Is your dashboard a horror story of declining retention and user churn metrics? Are your users ghosting you?
One study has shown that 57 percent of Android users uninstall a mobile game on the same day they downloaded it – and 75 percent do so after 30 days. Those are some scary stats that can leave publishers with poor retention metrics and a concerning lifetime value.
Is your app failing its health checks? How can you recover churned users?
1. Bad Onboarding and Delivery
A confused mind will always say "no." If you're losing users, this is probably because you're confusing users.
Because if you don't educate your users about the real value of your app from the very first minutes they engage with it, they won't stick around long enough to become hooked after installing it.
Equip your users with the insights they need to seamlessly progress further in your game. Like in Huuuge Games' interactive onboarding flow below, keep it simple. Keep users keen to continue playing from the first second of gameplay.
After onboarding users, you need to optimize your time-to-value metrics – your app's delivery. That is, how quickly a user can see the value of your app.
Can users instantly start playing by creating an account via social media? Are your users able to quickly progress through the levels of your game without it being too easy? Are they interacting with and benefitting from rewarded ads? Do they stay in your app after consuming ads? With instant gratification from onboarding comes extended engagement.
2. Bad UX
Churning out numerous irrelevant ads in your app is driving your users to churn out.
We get it: With the current economic downturn, you want to shift your attention to your nonpaying users through ad monetization – rather than IAPs and subscriptions. But you've got to hit the sweet spot with this strategy.
Especially, for ad-revenue-focused publishers out there, loading your UX with disruptive ads will lead to disgruntled and disinterested users. And with Google rolling out new guidelines to boost quality UX in Google Play apps, ensuring you're not alienating users with a bad in-app experience can only be a good thing.
Carry Out an Ad Audit for Your App
We know that many users actually welcome ads in their apps – especially, mobile gamers. Needless to say, this is your opportunity to leverage and fine-tune your ad stack in an attempt to fight user churn.
Are the ads you're showing diverse enough? Can you explore innovative, immersive ad formats such as audio ads, rewarded ads, or metaverse activations alongside your main stack?
Do these ads generate value for your users? Are you bombarding your users with interstitials at every stage of the user flow?
Can you use ads to fight user churn?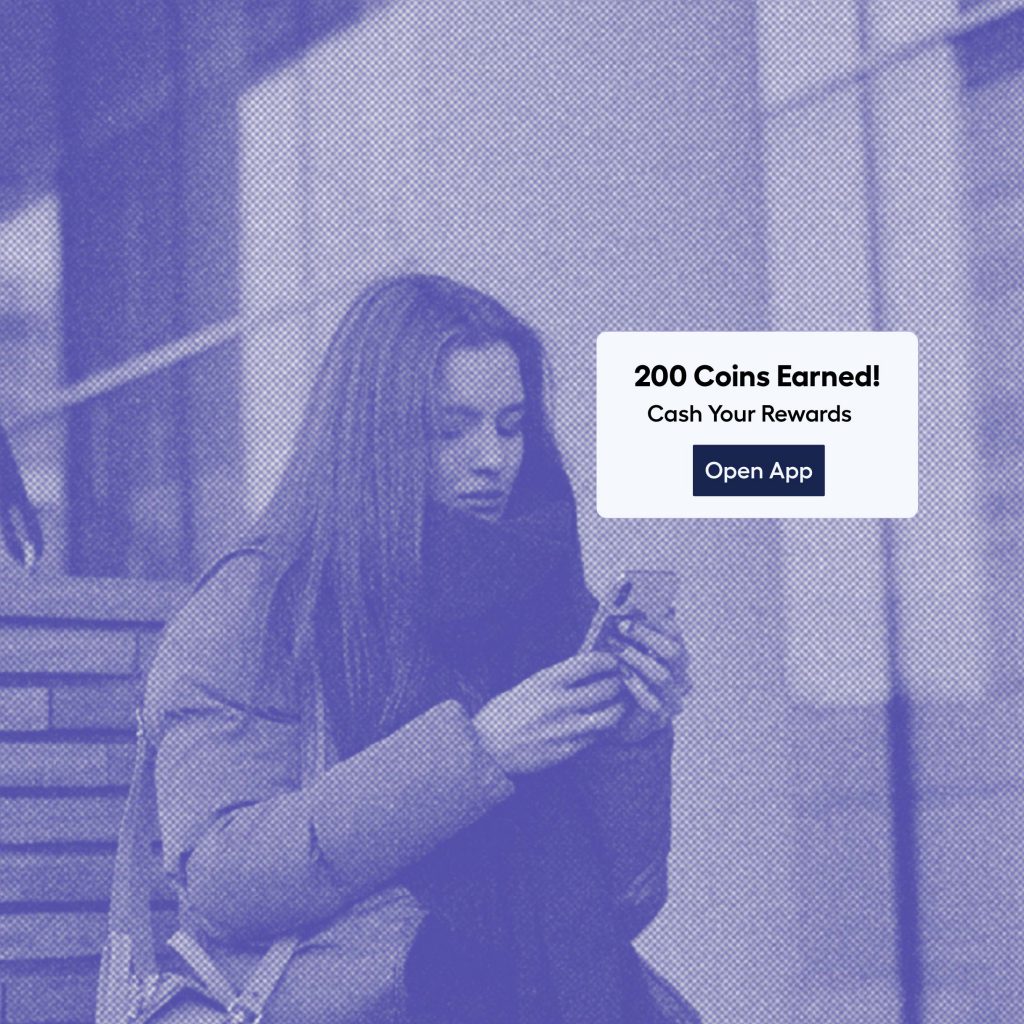 The trend for mobile games to include rewarded formats – such as rewarded video and Playtime – in their mix is not just key for boosting revenue but also engagement. Collecting and claiming those rewards will increase revenue and decrease the number of churned users as they cash out on an enjoyable ad experience and continue playing.
Playtime specifically pulls engaged users between the publisher and advertiser app through toast notifications after they have left the app and generated ad revenue. This ensures the ad format is highly equipped to fight the ghosters – and generate maximized revenue.
3. Bad Engagement Strategy
Are you missing out on the metrics and monetization numbers you want? You're not giving your users what they want. You're also not fully exploiting the top retention trends out there.
The elixir of engagement is in constant evolution. We're seeing short-form content imitating TikTok reels spread across platforms. More gaming apps are integrating social elements into gameplay such as competitive live ops and live-chat functionality. Then you have immersive mechanisms entering the stage, such as VR, AR, and metaverse activations. A future engagement mechanism, the metaverse will soon draw 25 percent of people worldwide in to spend at least one hour every day and keep them from churning by offering opportunities for work, shopping, education, social media, and/or entertainment.
The social app phenomenon BeReal is currently used every day by almost three million users. Skepticism over its longevity remains, but for now, BeReal's engagement strategy hones in on content from close connections and push notifications are giving users a reason to return to the app every day to engage with the app and avoid FOMO. Other apps also exploit FOMO and a sense of urgency for users to return through currency sales and promotions. Of course, excessive notifications kill off your users, but the right messaging, personalization, timing, and frequency can easily keep them keen and coming back.
Don't Let Churned Users Haunt You
If you're looking at your dashboard, wondering where your users have disappeared to, remember the following. Besides competing with the millions of apps out there in the cosmos, don't forget that you're also competing against inaction toward your app.
Most cases of user churn circle back to lack of app usage, limited device storage, excessive ads, an ineffective notification strategy, user confusion, limited new content, and technical issues. By optimizing your app's onboarding, UX, and engagement strategies, you can guarantee your users instant value and seamless fun rather than friction. And creating this value for them is of value to you: You'll be able to enjoy maximized monetization as well as a higher LTV and retention rate for your app.
Recover churned users; don't let those users haunt you.