Highlights
10%
Increase in Company Revenue
50%
of Users Visit Playtime
Background
Founded in 2012, Shape Keeper is an app publisher based in Chengdu, China. Shape Keeper describes its start as a beautiful accident, with initial intentions to publish fitness apps before the publisher found its way into gaming. Today, Shape Keeper has published over 20 international apps – an additional 10 apps in China – and has reached over three million DAUs playing its games.
Challenge
Given the adtech industry's dynamic nature, Shape Keeper sought to find a new monetization solution that would not only increase revenue but also diversify its dependence on other monetization platforms. After recent policy changes at one of its most important monetization partners, Shape Keeper found itself with a performance gap. adjoe's time-based rewarded ad unit Playtime proved itself to be the perfect solution to stabilize and subsequently grow Shape Keeper's revenue.
Solution
Playtime offers users a fresh and fun way to earn in-app currency without impacting the gameplay of Shape Keeper's apps. adjoe's independence from the traditional mobile ecosystem and long-term expertise in user privacy made the Playtime ad unit an attractive bet, given the current mobile landscape.
How does it work? Playtime rewards users in the currency of Shape Keeper's apps for time spent playing third-party games. For every reward a user earns, they are then notified of their earnings through toast notifications, driving them back into Shape Keeper's apps to continue playing.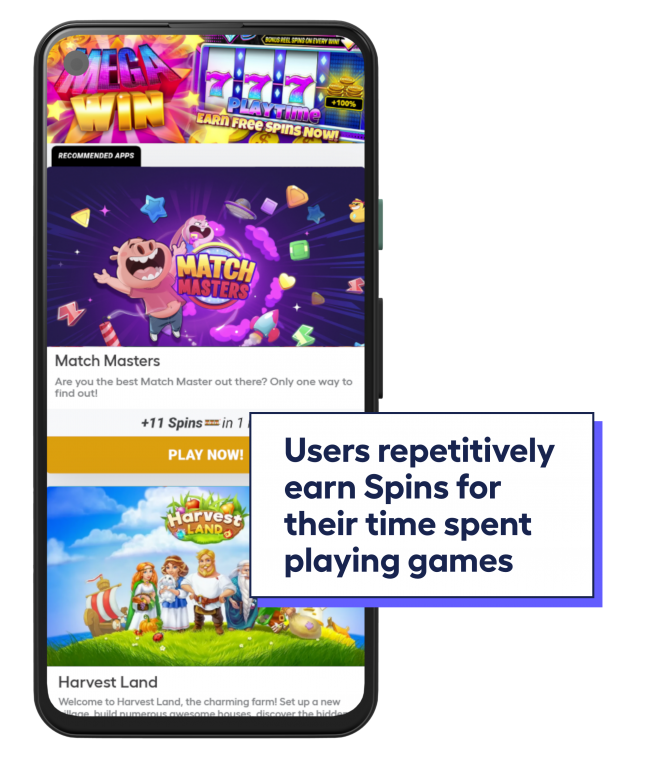 Impact
By introducing Playtime into Shape Keeper's apps, adjoe has grown to become part of their top-three monetization partners, allowing Shape Keeper to achieve its goal of revenue diversity and achieving an overall revenue increase of ten percent.
Today, adjoe is already integrated in half of Shape Keeper's internationally published apps with Playtime generating one-third of the overall revenue for Shape Keeper's main app, Spin for Cash. By pivoting its monetization strategy, Shape Keeper was not only able to make up for the lost revenue but also significantly increase the overall revenue of all the apps Playtime is implemented in.
Traditionally, Shape Keeper limits the number of rewarded ads shown in its games. However, it found that, with Playtime, letting users access the ad unit without limitations was beneficial, as reward notifications increased engagement within Shape Keeper's apps. This has resulted in Playtime being the only rewarded format that has no restriction on user visibility, since the gamified ad experience delivers re-engagement revenues on top of direct monetization.
Business and Publishing Manager Becky Zhang states "Playtime has become one of our core monetization platforms, thanks to its ability to engage users without adversely affecting the Shape Keeper gaming experience. Playtime's power is seen by the strong user interest and high ARPDAUs for the users engaging with the experience." This favorability toward the ad unit is demonstrated by high user engagement rates as seen by apps, such as Spin for Cash, where as much as 50 percent of its users visit Playtime every day.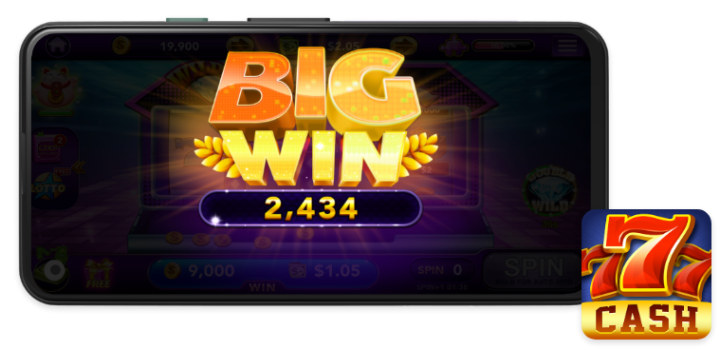 Looking Forward
Shape Keeper intends to continue growing its portfolio of apps by publishing more games in different app categories, expanding on their real-prize games, and increasing its number of casual game titles. You can expect to see more titles launched in their home turf in China as well as new titles overseas. In terms of adjoe and Shape Keeper's collaboration, this partnership will continue growing as a core part of Shape Keeper's monetization strategy.