Background
Huuuge Games is an international free-to-play games developer and publisher with a mission to empower billions of people to play together. Its vision is to transform mobile gaming into a massively social experience. Due to the successes of its gaming portfolio, Huuuge Games has over 965,000 DAUs.
Challenge
After the successful launch of Huuuge Games' immensely popular match-3 title Traffic Puzzle on the adjoe network, Senior User Acquisition Manager Katarzyna Buławieniec was eager to further scale the number of high-quality installs coming in. With the holiday season approaching, adjoe expected an increase in activity across its Playtime ad unit, which would create a major growth opportunity for advertisers like Huuuge Games.
Solution
For a select time period over the winter holidays, adjoe offered advertisers the opportunity to lock in a coveted spotlight position on its Playtime ad unit. Playtime continuously rewards users in the in-app currency of the publisher's app for their time spent playing third-party games like Traffic Puzzle.
By participating in the Holiday-Boosted Spotlight, featured campaigns would have first access to new platform users at a premium price with the additional benefit of increased rewards.
In order to get the most out of the holiday spotlight, adjoe analyzed user and network data of the top-performing match-3 games to create a comprehensive bidding strategy for Traffic Puzzle's target demographics. This resulted in a bid that would guarantee Traffic Puzzle's placement within the top-five gaming recommendations for female users in the US, above the age of 25, using an operating system of 9 or above.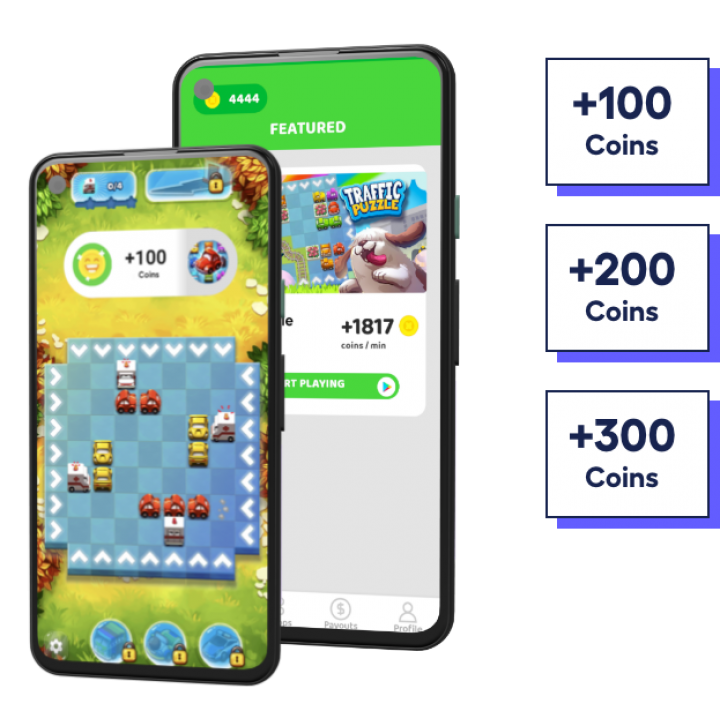 Impact
The Holiday-Boosted Spotlight campaign resulted in a 96-percent install uplift on the adjoe network in the US for Traffic Puzzle. The increase in scale was then met with positive user reception, which led to adjoe meeting Huuuge Games' ROAS and retention goals – with some targets even surpassing their expectations.
Through its boosted spotlight positioning, Traffic Puzzle was able to exceed its adjoe retention goals by 19 percent on Day 1, 60 percent on Day 7, and 89 percent on Day 30. Not only this, the app saw its payer rate almost double, according to Huuuge Games' internal analytics tool. The extended retention and increased payer rates demonstrate the value of the hyperengaged users acquired during the holiday boost.
The results of the boosted campaign were able to sustain its success long term, as seen by adjoe's ranking as one of the top-performing media channels for Huuuge Games in December. Huuuge Game's internal analytics tool found that adjoe became the top-performing partner for Day 30 ROAS and even produced 1.5 times higher Day 30 retention than other partners.
Alongside the success of the boosted installs, another advantage of the rapid increase in scale has been the number of organic installs driven during this period. According to AppsFlyer data and Huuuge's internal analytics tool, during the spotlight time frame, Traffic Puzzle also saw an impressive increase in organic installs in the US, thanks to growth coming from the adjoe network.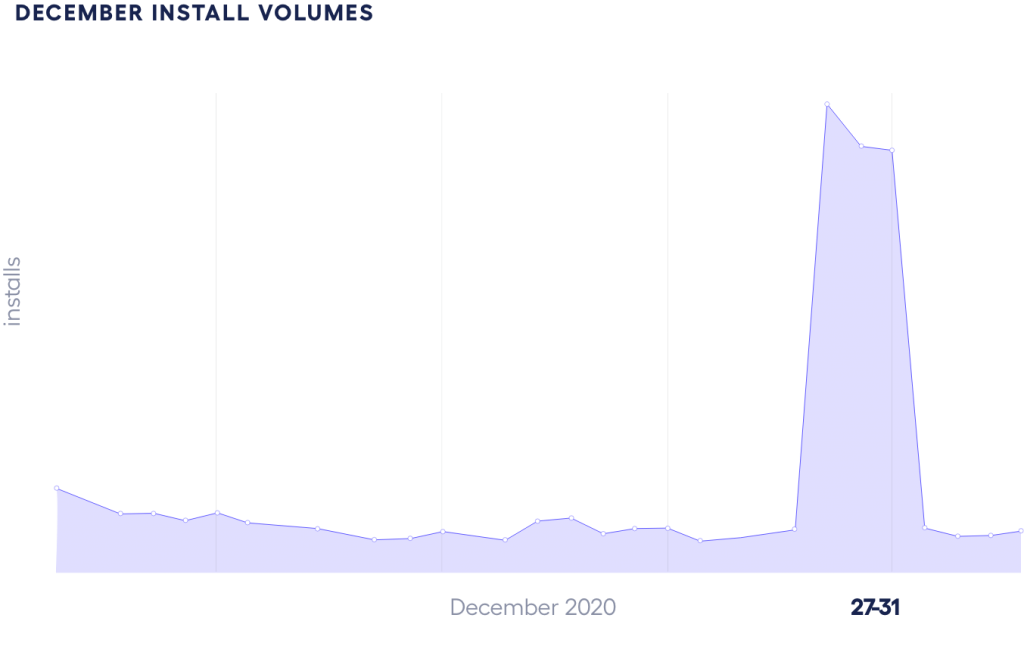 Looking Forward
As Huuuge Games continues to solidify its presence as a global leader in publishing and game development, we can expect many new gaming experiences to come. As for the adjoe–Huuuge Games partnership, adjoe plans to further expand its relationship by exploring new promotions, focusing on new user demographics, testing new apps, and even targeting new GEOs.
"The success of the December campaign allowed us to achieve a higher retention and payer rate, meaning that users acquired during the promo campaign are more engaged and stay longer in the game."
Katarzyna Buławieniec – Senior User Acquisition Manager