"We're always looking for a win–win situation. Because when partners are making money, we're also making money. It's not about quick fixes; we're trying to build a long-term relationship. We're building the pieces for them to grow their business."
At home in the highly dynamic and unpredictable world of mobile advertising, adjoe's Senior Account Manager Sophia Bargach has worked in growing clients' accounts within the industry for the past nine years. Each journey begins with a first step; Sophia found her first steps in programmatic and working for the demand side of mobile advertising, in branding and collaboration with app advertisers.
After sensing her learning and professional growth were stuck and stagnating, Sophia chose to move to adjoe and switch from the demand side to the publisher-facing supply side. Sophia wanted to sway her focus toward a game-changing product in the app monetization market. A product that demands a specialist technical mind to make it an accessible and highly profitable monetization tool for app publishers all over the world.
Ambassador for Technical Account Optimization
In a client-facing role where the fast pace never falters, Sophia's skill set within adjoe's Supply team lies in spotting technical opportunities for growth and app monetization to share with adjoe's partners.
To be a successful account manager, it's not just about monetization performance analysis or creating media plans to increase ad revenue. To deliver ongoing success and develop strong partnerships, Sophia needs to understand the intricacies of the tech behind adjoe's product, Playtime. Especially, with the uniqueness of the product on the market. This technical attention to detail is something she's learned at adjoe. Whether it's knowing about
various app frameworks to ensure the compatibility of SDK integration
when in-app events are triggered to guarantee the smooth visibility of Playtime as a revenue stream, or
how the technical funnel of bringing a user into the Playtime experience works.
Possessing these technical insights means she can tap into the gaps in a publisher's revenue channels and brainstorm how to draw even more money from their users. This kind of knowledge is power when it comes to the supply side of adjoe's business, and creating strategies from this knowledge is how Sophia succeeds in this demanding environment.
In Tech We Trust: Collaboration with the Tech Team
And it's not just adjoe's partners' accounts that Sophia wants to continuously grow – it's also her technical product expertise surrounding adjoe's unique positioning in a rapidly evolving market. That's why regular meetups with the Product and Tech teams at adjoe are a must for her. The knowledge she gains from these sessions helps her entire team thrive.
Earlier this year, Sophia embraced new opportunities to grow at adjoe. She adopted the role of the Supply team's Product Champion – that is, the technical ambassador for both the Supply team and the Tech teams. Interactive round-table discussions bringing together Product, Tech, and Supply colleagues serve as the ideal arena for Sophia to develop her analytical and creative skills – and come up with tailored client solutions for faster technical feedback and turnaround times. Solutions which will have an undeniable impact on adjoe's overall business.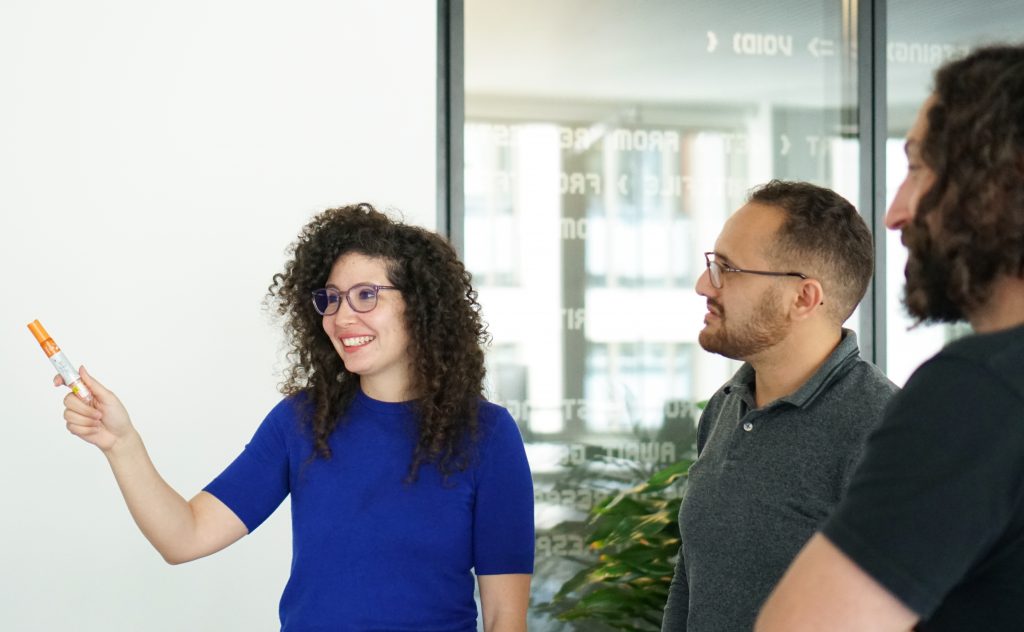 To maintain optimum performance and maximum revenue for both Sophia's clients and adjoe, these collaborative sessions are also absolutely crucial for Sophia to explore any insights and extensive test results with Tech colleagues before and after rolling out new technical updates and features for various partners.
Scouting for All Opportunities, Great and Small
Sophia and the Supply and Tech teams regularly brainstorm how adjoe's product could perform even better at every stage of the engagement funnel. Creatively scouting for these opportunities to grow their clients' account takes work and accountability – and enormous attention to detail.
They collectively come up with ideas and experiments. From enhancing engagement with initiatives such as promotions and giving app users a better UX to finding a way to really emphasize the value of Playtime during onboarding, so users interact better with the app. Account optimizations differ from partner to partner, but in her role at adjoe, Sophia has capitalized on her communicative skills to push clients to carry out various account optimization measures.
Iterating the Value of SDK Updates
Driving home the value of SDK updates for adjoe's partners is essential. So, knowing about the latest updates and how to communicate these complex technical updates with both her team and publishers are key components driving Sophia's career growth.
To really master this skill set takes communication, clarification, and collaboration with multiple parties – both externally and internally.
Sophia meets with adjoe's Tech teams to understand how the updated SDK will impact publishers' apps.
She then learns how to communicate the value of the SDK update to the Supply team and all relevant publishers.
She clarifies the testing process with the publishers to make sure they are prepared for the update and the impact it could have on their business.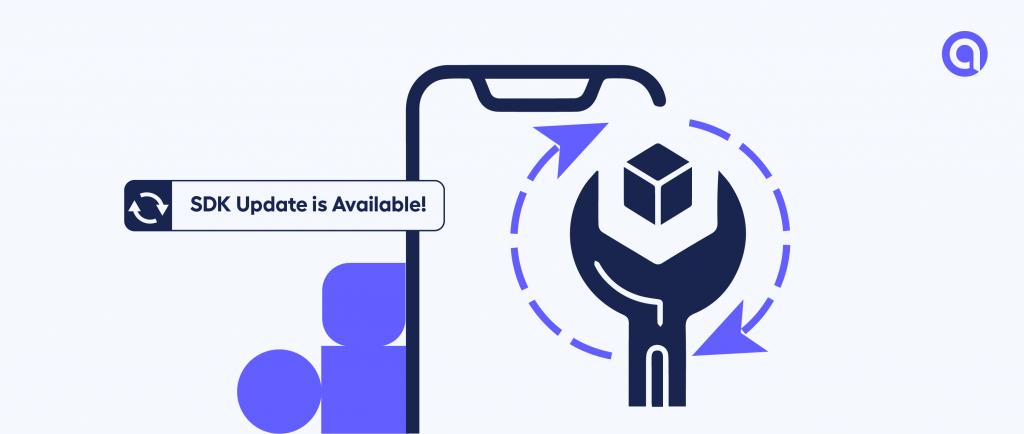 Looking at Google's updates threatening to overturn Android requirements and revenue potential in the near future, Sophia currently has to communicate the urgency for publishers to update their Playtime SDK in advance of these updates. Planning and persuasion are key, and she must ensure that her publishers know why this update is technically imperative.
Client Solutions, Inspired by Data and Creativity
Creativity is king. Sophia doesn't just work on ensuring a seamless technical setup. She is also constantly analyzing and fine-tuning the performance of adjoe's Playtime ad unit to drive business value. To create a robust promotional strategy or media plan, she leverages the data from her dashboard in a way that convinces publishers to continually optimize how they promote Playtime in their apps.
One of her main strategies is investigating how Playtime performs in different parts of her clients' apps and maximizing users' exposure to and interaction with Playtime. Since starting at adjoe, Sophia has learned how to extensively A/B test different combinations of promotions and placements to see which best educates users about Playtime's value – and thus delivers the best revenue. For example, account optimization and media plans might include anything from
encouraging publishers to add in-app placements on their main screens to increase transparency,
using push notifications to draw users in who may not be aware of the product,
promoting double rewards to make engagement more appealing (see graph below), and
capitalizing on email marketing initiatives to engage, re-engage, and inform.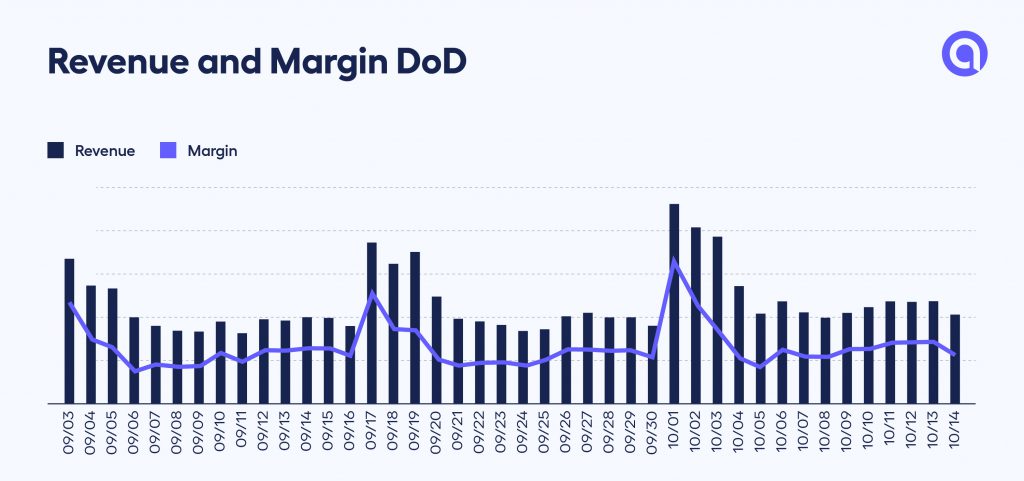 After all, the greater the user engagement with Playtime and a publisher's app, the greater the revenue potential for both publisher and adjoe alike. But, of course, it's not just about tech and numbers for Sophia. She also needs to understand user interactions to better support an app's fiscal growth. That's why she is constantly exploring the motivations behind her clients' app users to come up with new ideas to bring users into the apps and boost their revenue with adjoe.
Professional Progress Is Primary
Not all account managers have the technical background that Sophia brings with her to the role. And precisely because of this technical know-how, her intricate understanding of adjoe's products, and her knowledge of the business of the client – as well as the overall monetization landscape – Sophia can nurture personal, honest, and strong partnerships. Great competence converts into great confidence and successful account management.
What Playtime delivers with its USPs is a novelty in the mobile monetization space. This pushes Sophia even more to really understand and communicate the technical and business value behind the ad unit. If Sophia is able to prove to partners that adjoe's product will make them more money, they'll say yes. It is about being the best at monetization, after all.