Open Jobs
Are you looking for a new challenge and want to be part of the fastest-growing adtech company in Hamburg, Germany?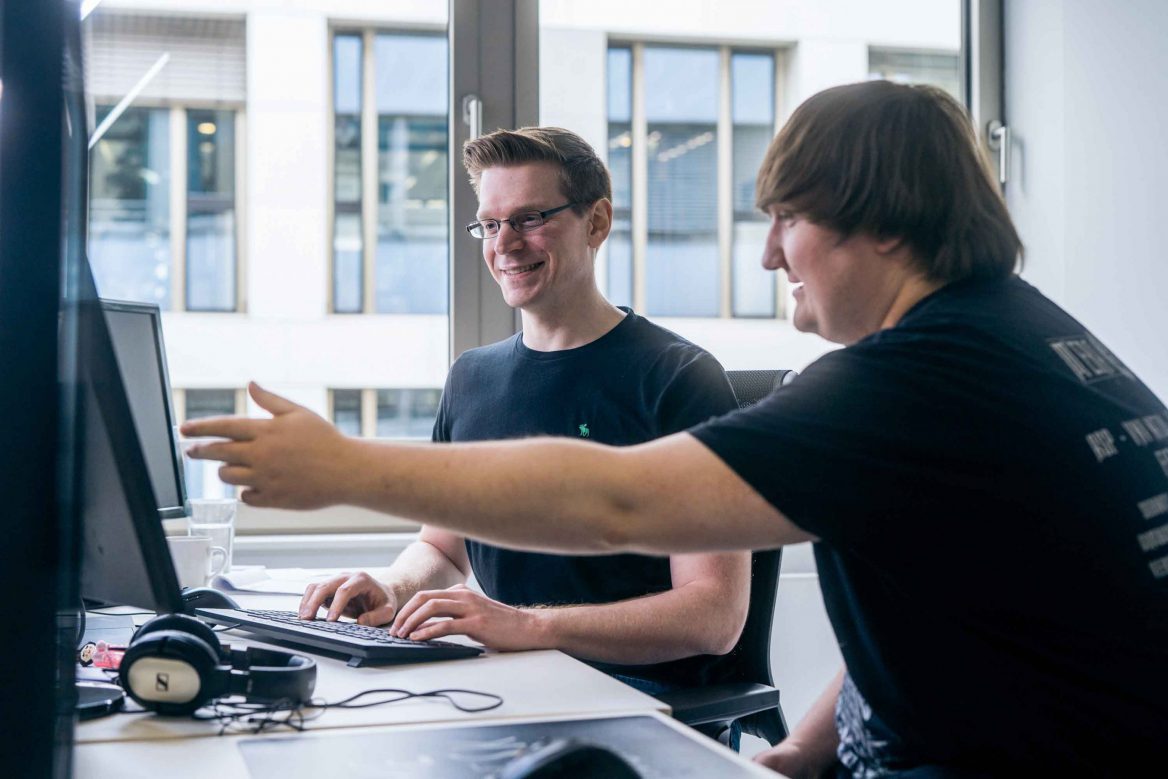 Demand Solutions
Demand Solutions builds the core technologies that connect mobile publishers with the right users for their apps and games.

Its software is also developed 100 percent in-house. And the team is always eager to extract, process, and aggregate terabytes of data efficiently by building end-user-friendly, modern user interfaces and software. Dare to disrupt mobile ad technologies and develop new features on the Go backend – as part of adjoe's Demand Solutions team.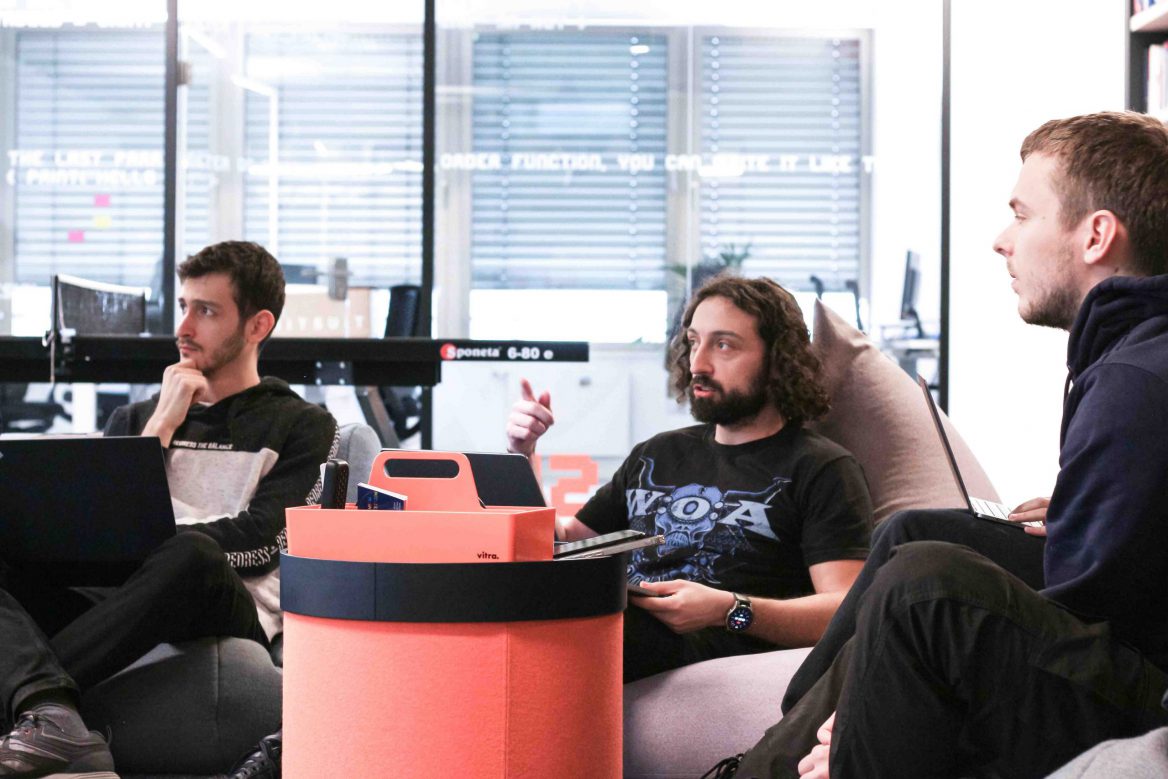 Programmatic Supply
Boost the bidding business in real time.

adjoe's backend system can handle a few billion auctions in real time every day. To handle this many simultaneous requests – and to improve memory efficiency and execution time, the Programmatic team constantly optimizes its Golang code. Besides working with Protobuf and Kafka, this cross-functional team is put to the programmatic test day in, day out.
Playtime Supply
Playtime Supply is building a unique software solution for mobile app developers that makes a user's ad experience more playful, persuasive, and more personal.

And this is thanks to the team's ML algorithms and its software, adjoe's own Android mobile SDK, a highly scalable and stable Golang backend hosted on AWS, and a modern React (TypeScript) dashboard for fast-loading insights.
Cloud Engineering
Meet the cutting-edge core of adjoe's tech department.

From various AWS services to Kubernetes and Apache foundation open source projects, the team continuously validates new cloud and architecture services to efficiently handle a huge amount of data in the most cost-efficient, convenient, and secure way. Through both self-hosted and managed services. Words of wisdom from the cloud engineers: When the system grows, your expertise grows.
Anti-Fraud Solutions
Forward-thinking – fraud-proof thinking.

The Anti-Fraud Solutions team knows that there is no one-size-fits-all solution to prevent digital ad fraud. That's why the team depends on a wide set of features. From detecting fraud attempts based on data with static patterns, using proprietary solutions to detect software manipulation, marking network traffic abnormalities, and knowing when to warn or even block requests.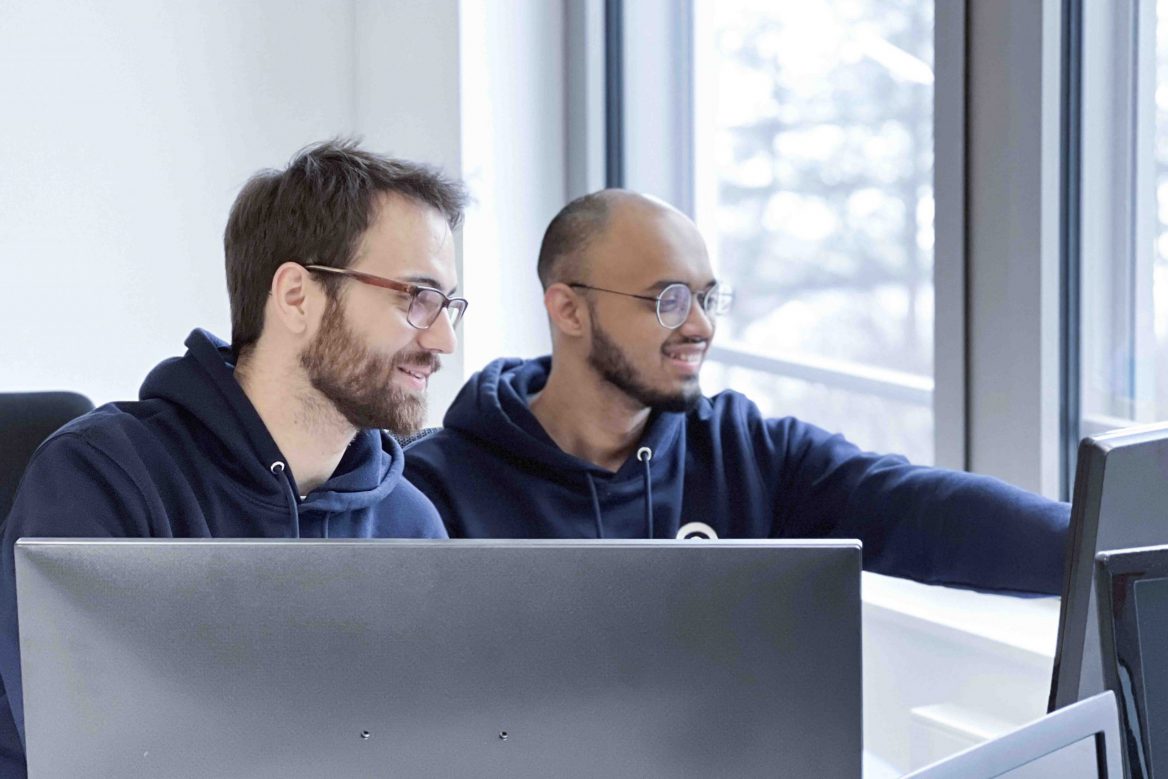 BI & Data Science
Data is decisive; it speaks louder than words.

That's why the BI & Data Science team is at the core of every company process – from product development to decisions involving multiple stakeholders. To leverage this data, the team has a set of tools for every need (Spark and AWS S3), a deep understanding of how to support Business and Product teams, and versatile talent – including data and cloud engineers.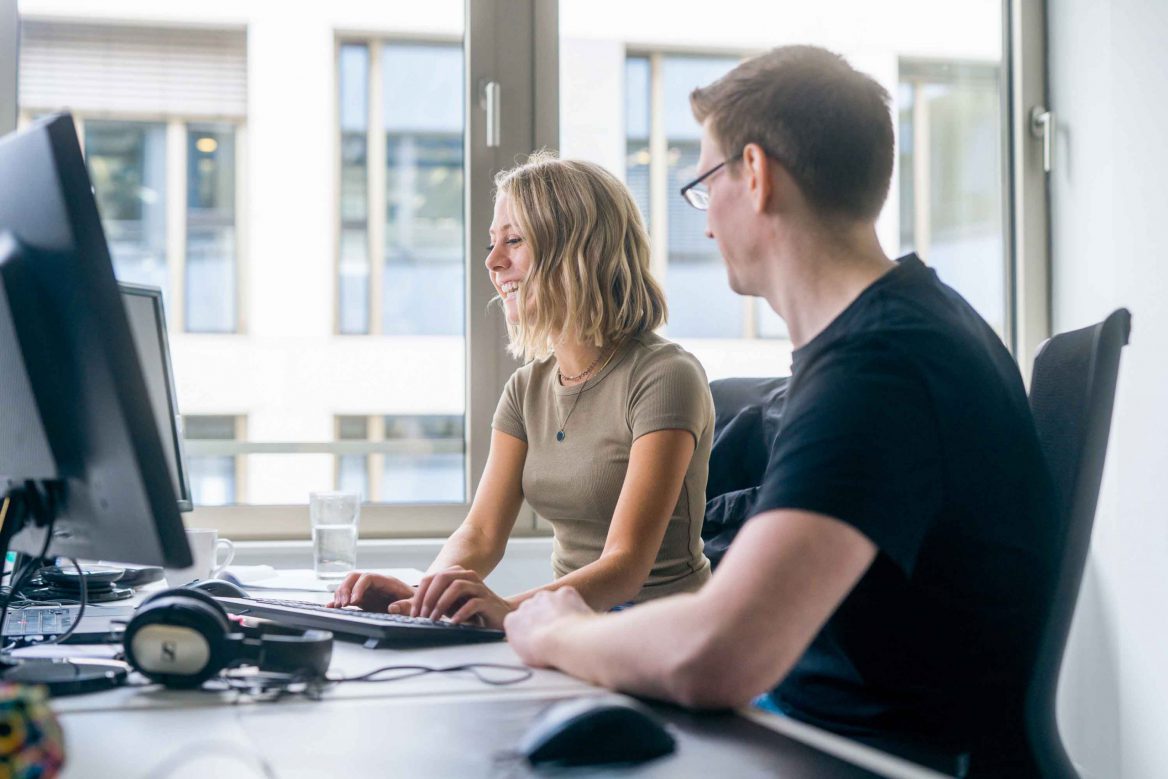 Supply Partnerships
Big ambitions lead to big impact – and big revenue numbers.

The Supply Partnerships team drives adjoe to reach every single app user on the globe. They don't just focus on seamlessly integrating our ad solutions into publishers' apps, they tell publishers what they need to do to create the most engaging ad experiences for their users. Join this team and reshape the way apps operate their business.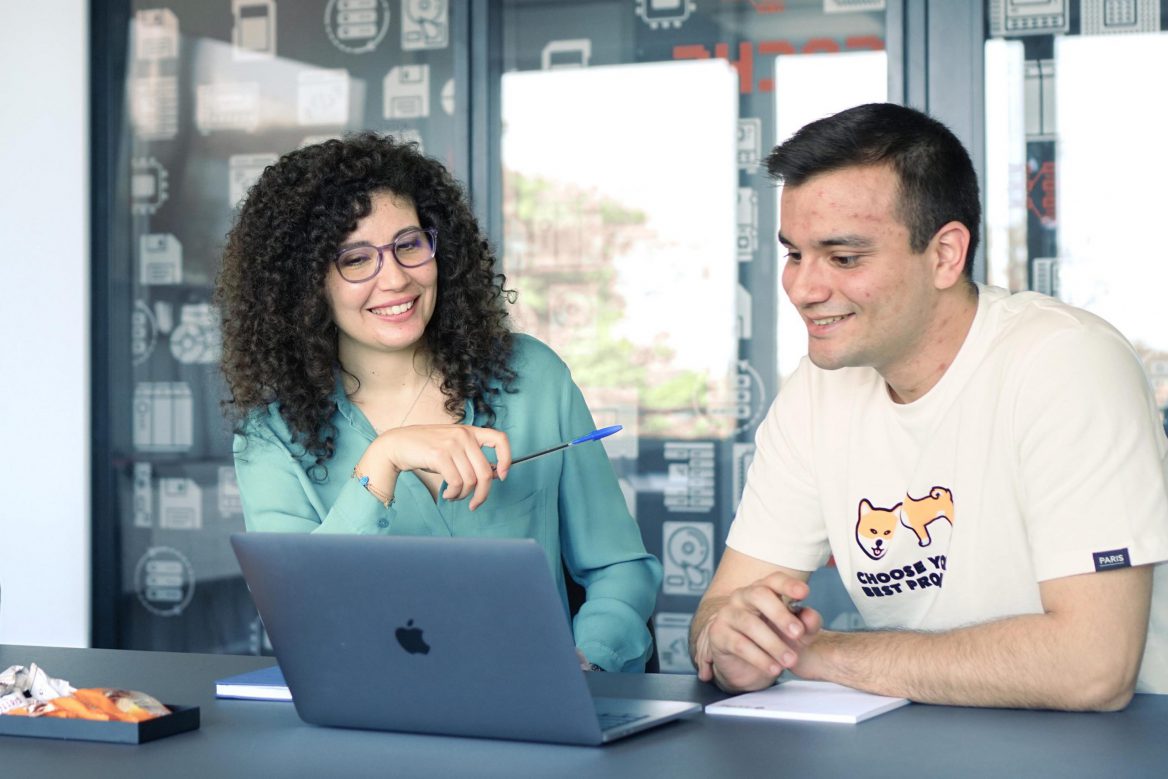 Supply Account Management
Manage accounts, maximize revenue, drive product ideas. And be the best at it.

adjoe's Supply Accounts team helps solve the everyday challenges of app publishers to reach maximum revenue profitability and promise a highly engaging ad experience. With a specialized skill set for both traditional and technical account management, this team has a lasting effect on the enhancement of our product and its relationship to publisher revenue.
Demand Partnerships
It's not just about who you know. It's about what you know about who you know.

The Demand Partnerships team connects premium advertisers with the very users who will love their mobile games. By focusing on building lasting advertiser relationships, this team drives our ad platform forward, ensuring apps reach their growth goals and are connected with hundreds of millions of monthly active users. Whether that's with our new programmatic ad platform or Playtime ad unit.
Demand Account Management
Leave no growth opportunity unturned.

The Demand Account Management team helps app advertisers grow their user base by proactively bringing highly creative data-driven suggestions and strategies to the table. They're always asking themselves "How can we help advertisers increase their scale and performance?," "Where is the next hidden GEO gem?," and "Which launch strategies will drive an app's expansion?"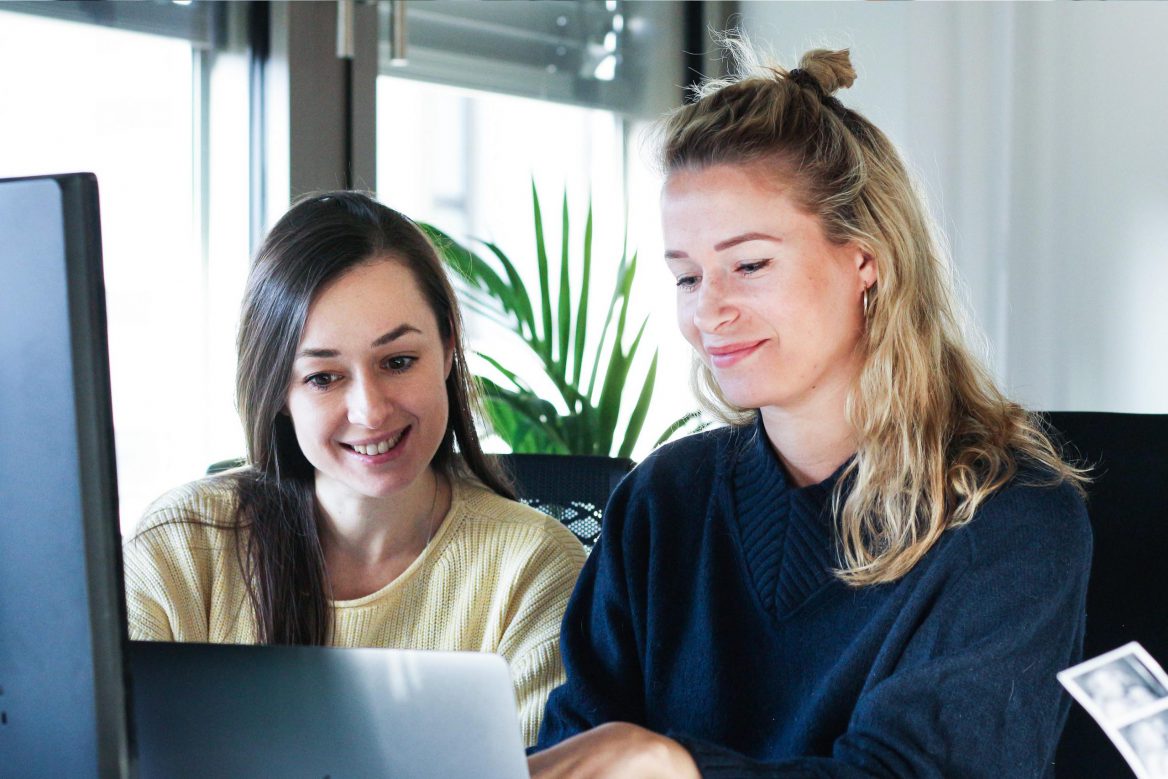 Growth Marketing
Full-time storytellers and product-sellers – committed creators and curators.

The Growth Marketing team specializes in everything from building the adjoe brand to showcasing the success of its niche tech products. From graphic designers, event planners, product marketers, and content writers, the team is the voice of adjoe as a game-changer in adtech. Whether this voice shines through events, social channels, or the website.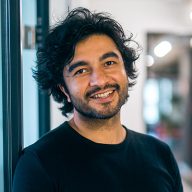 Robin
Ad Ops
What I really love about working at adjoe is the freedom to innovate. I have the ability to take ownership of all my projects and through this autonomy, I know that my work is trusted which really allows me to do my job in the best way possible.
Barbara
Strategic Partnerships Manager
For me, the best part about working at adjoe is our diverse international team. Working with people from all over the world brings different perspectives together, which allows us to approach problems from all angles to find the best solutions.
Janvi
Strategic Partnerships Manager
adjoe is a place where I am encouraged and given opportunities to grow professionally. It's where my work is both challenging and rewarding, and where I am able to build a great social network with my colleagues.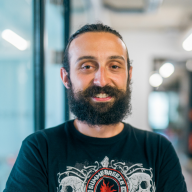 Kostas
Backend Developer
At adjoe, I am often confronted with diverse challenges that help me improve my overall technical skills. We also host regular hackathons to explore new technologies so that we are better prepared the future.
ENJOY OUR BENEFITS
Modern Hardware: Linux, Mac or Windows
Public Transportation Subsidy
Tech Stack
Athena
Clickhouse
Cloudwatch
Docker
DynamoDB
ECS
Elastic
Firehose
Fluentbit
GitLab
Glue
Golang
Google App Engine
Grafana
Javascript
Kafka
Kinesis
Kotlin
Kubernetes
Lambda
MySQL
nginx
Npm
Redis
Redshift
S3
Scala
Sentry
Spark
SQS
Typescript
Inside adjoe
Bringing the Best in Adtech