Open Jobs
Are you looking for a new challenge and want to be part of the fastest growing ad tech company in Hamburg, Germany?
Senior Devops Engineer (f/m/d)
Hamburg
adjoe
Tech Team
Full time
As a Senior Devops Engineer you will set the course by introducing new innovative technologies for our cloud architecture!
adjoe is a leading mobile platform developing cutting-edge advertising and monetization solutions that take our app partners' business to the next level.
Our unique ad unit "Playtime" has made us one of the fastest-growing ad platforms and top-ranking user acquisition sources for app publishers worldwide. And that's just the start. Our vision is to serve a positive ad experience to every app user on the globe. To achieve that, we challenge the status quo by creating industry-changing technologies, ad formats, and business models.
As part of the Applike Group (financially backed by media powerhouse Bertelsmann), adjoe has access to an extensive network of industry experts and funding with a long-term growth mindset. Our advanced tech stack and modern cloud technologies (learn more here) allow us to handle billions of ad requests per day and are the foundation for our competitive advantage.
We aim to reshape the way apps operate their business. If you thrive in a tech-driven, fast-paced, and creative environment then join our ambitious team in achieving our vision!
What you will do:
You will work together with three other experienced dev-ops engineers to reinvent our cloud infrastructure by introducing new technologies and managing the existing environment.
You will help transfer our current managed AWS cloud infrastructure to self-hosted and open source technologies: We believe a hybrid combination between managed and self-hosted provides the best cost/efficiency ratio.
Support our developers in building a high-performance backend with Go (based on our existing backend structures separated over several globally located data centers)
Collaborate with experts from different technological backgrounds and countries, learn from highly experienced colleagues and share your knowledge.
Work with our current tech stack: Go, DruidDB, Clickhouse, DynamoDB, RDS, Kubernetes, Terraform, Gitlab, ECS, EMR, Lambda, and complex CI/CD pipelines.
Introduce new technologies: Including moving part of the architecture to our new self-managed cloud providers and introducing Kafka, Apache Spark/Flink, and our own hosted object storage.
Who you are:
You like the best of both worlds: you want to improve the scalability, Cloud infrastructure, but you are still interested in coding (golang, python, JS, etc…)
You have knowledge of containerized environments (e.g. Kubernetes & ECS)
You have an understanding of the AWS ecosystem and you know how to maintain infrastructure by code with Terraform.
You have basic knowledge of microservice architecture and communication (e.g. queues, RPC, distributed storage, Messages Bus like Kafka, SQL, rabbitmq, etc.)
Plus: Knowledge about network stack, VPN, and network encryption
Why you will love working here:
Reshape the way apps operate their business – by creating industry-changing technologies, ad formats, and business models with us!
Work-Life Package: 2 remote days / week, 30 days vacation, flexible hours, kick-ass office in the center of the city, dog-friendly
Relocation Package: Visa & legal support, relocation bonus
Happy Belly Package: Company & team lunches, breakfast, tons of free snacks and drinks
Physical & Mental Health Package: Gym membership, Yoga classes
Activity Package: Regular team events, hackathons, company trips
Skip writing cover letters. Tell us about your most passionate personal project, your desired salary and your earliest possible start date. We are looking forward to your application!
We celebrate diversity and are committed to equal employment opportunity regardless of race, color, ancestry, religion, sex, national origin, sexual orientation, age, citizenship, marital status, disability, gender identity or Veteran status.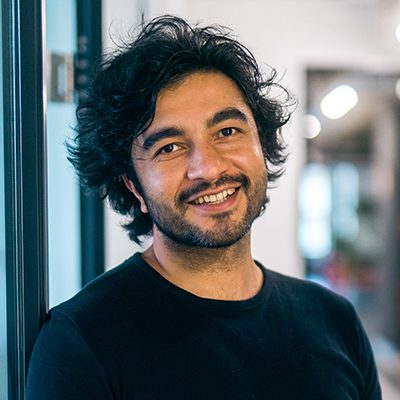 Build Your Own Path
What I really love about working at adjoe is the freedom to innovate. I have the ability to take ownership of all my projects and through this autonomy, I know that my work is trusted which really allows me to do my job in the best way possible.
Robin, Ad Ops
Work Internationally
For me, the best part about working at adjoe is our diverse international team. Working with people from all over the world brings different perspectives together, which allows us to approach problems from all angles to find the best solutions.
Barbara, Strategic Partnerships Manager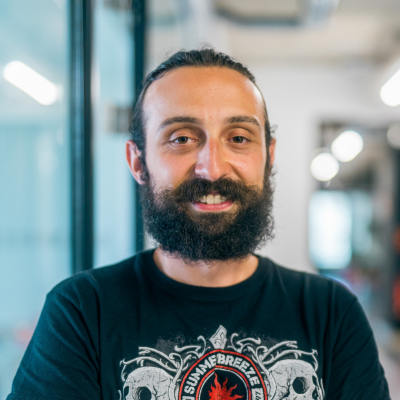 Embrace Challenges
At adjoe, I am often confronted with diverse challenges that help me improve my overall technical skills. We also host regular hackathons to explore new technologies so that we are better prepared the future.
Kostas, Backend Developer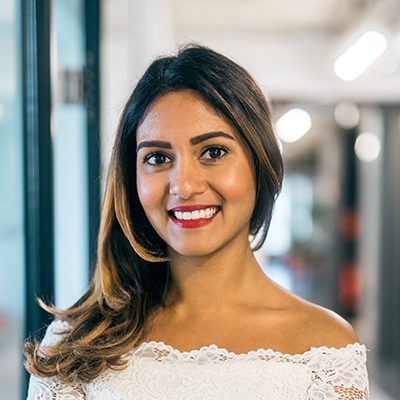 Boost Your Career
adjoe is a place where I am encouraged and given opportunities to grow professionally. It's where my work is both challenging and rewarding, and where I am able to build a great social network with my colleagues.
Janvi, Strategic Partnerships Manager
ENJOY OUR BENEFITS
Free Choice of Hard and Software
Public Transportation Subsidy
Tech Stack
Athena
Clickhouse
Cloudwatch
Docker
DynamoDB
ECS
Elastic
Firehose
Fluentbit
GitLab
Glue
Golang
Google App Engine
Grafana
Javascript
Kafka
Kinesis
Kotlin
Kubernetes
Lambda
MySQL
nginx
Npm
Redis
Redshift
S3
Scala
Sentry
Spark
SQS
Typescript
Couldn't find the perfect job offer?
Nevermind! We are always interested to meet new talent.
Contact Us