Open Jobs
Are you looking for a new challenge and want to be part of the fastest growing ad tech company in Hamburg, Germany?
Account Manager Supply (w/m/d)
Hamburg
adjoe
Sales
Full time
Adjoe ist ein Startup, das eine disruptive Lösung für mobile Ads entwickelt, mit der App-Publisher auf der ganzen Welt mehr Werbeeinnahmen erzielen können. Wir sind Teil der neu gegründeten AppLike Group, die sich zum Ziel gesetzt hat, für jeden App-Benutzer auf der ganzen Welt ansprechende Erlebnisse zu schaffen. Die beiden anderen Tochtergesellschaften neben adjoe sind JustDice, der europäische Marktführer für App-Discovery, der mobile Marketingplattformen in 30 Ländern betreibt, und Sunday, ein Nextgen-Publisher für mobile Spiele.
Unter dem Dach des Medienunternehmens Bertelsmann haben wir Zugang zu einem globalen Expertennetzwerk und einer starken finanziellen Unterstützung. Durch die Entwicklung eines hochmodernen Tech-Stacks und hochqualifizierter Mitarbeiter möchten wir mehr mobile Benutzer erreichen als jedes andere Unternehmen auf der Welt. Wenn Du Dich selbst herausfordern und in einer leistungsstarken Umgebung arbeiten möchten, bist Du bei uns genau richtig!
Was du tun wirst:
Verwalten eines Portfolios bestehender Kunden mit dem Ziel, mehr Umsatz für die Kunden und uns zu generieren
Aufbau von starken Beziehungen zu Ihren bestehenden Partnern durch tägliche Kommunikation (Skype, E-Mails, Anrufe)
Unterstützung neuer Kunden während des Onboarding-Prozesses
Analysieren der KPIs in Bezug auf die Leistung deiner Partner und ergreifen von entsprechenden Maßnahmen
Vorbereitung von Reporting und Präsentationen für deine Partner
Nutzung unseres CRM (Salesforce), um Aktivitäten und die Pipeline in Bezug auf dein Kundenportfolio zu verfolgen
Du bist in der Lage, die Bedürfnisse deiner Partner zu erfassen und intern mit der richtigen Priorität zu kommunizieren, einschließlich der Behebung von technischen Problemen
Wer Du bist:
Du hast mindestens 1 Jahr Erfahrung in der AdTech Branche oder im Bereich Mobile Advertising
Verständnis für die in der AdTech Branche verwendeten Standard-KPIs (CPI, CPM, CPC, ARPDAU, etc.)
Hervorragende Kommunikationsfähigkeiten (verbal und schriftlich)
Du sprichst fließend Englisch und Deutsch (+ andere Sprachen ein Plus)
Erfahrung im Umgang mit einem CRM (Salesforce von Vorteil)
Ausgezeichnete analytische Fähigkeiten
Beherrschung der Google Suite (insbesondere Sheet und Slides)
Output- und gewinnorientierte Einstellung
Spaß an der Arbeit in einem schnelllebigen Umfeld
Starker Sinn für Eigenverantwortung
Warum du die Arbeit bei uns lieben wirst:
Reshape the way apps operate their business – by creating industry-changing technologies, ad formats, and business models with us!
Work-Life Package: 2 remote days / week, 30 days vacation, flexible hours, kick-ass office in the center of the city, dog-friendly
Relocation Package: Visa & legal support, relocation bonus
Happy Belly Package: Company & team lunches, breakfast, tons of free snacks and drinks
Physical & Mental Health Package: Gym membership, Yoga classes
Activity Package: Regular team events, hackathons, company trips
Lass das Anschreiben weg und erzähle uns stattdessen von: Deinem leidenschaftlichsten persönlichen Projekt, Deinem gewünschten Gehalt und Deinem frühestmöglichen Starttermin. Wir freuen uns auf Deine Bewerbung!
Wir feiern Vielfalt und setzen uns für gleiche Beschäftigungsmöglichkeiten ein, unabhängig von Rasse, Hautfarbe, Abstammung, Religion, Geschlecht, nationaler Herkunft, sexueller Orientierung, Alter, Staatsbürgerschaft, Familienstand, Behinderung, Geschlechtsidentität oder Veteranenstatus.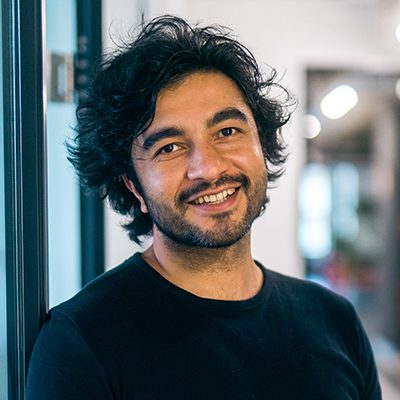 Build Your Own Path
What I really love about working at adjoe is the freedom to innovate. I have the ability to take ownership of all my projects and through this autonomy, I know that my work is trusted which really allows me to do my job in the best way possible.
Robin, Ad Ops
Work Internationally
For me, the best part about working at adjoe is our diverse international team. Working with people from all over the world brings different perspectives together, which allows us to approach problems from all angles to find the best solutions.
Barbara, Strategic Partnerships Manager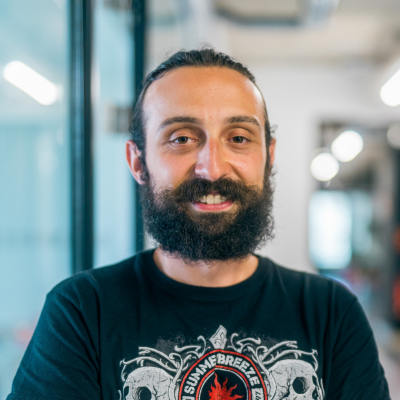 Embrace Challenges
At adjoe, I am often confronted with diverse challenges that help me improve my overall technical skills. We also host regular hackathons to explore new technologies so that we are better prepared the future.
Kostas, Backend Developer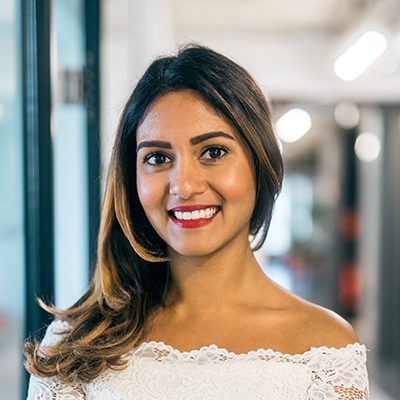 Boost Your Career
adjoe is a place where I am encouraged and given opportunities to grow professionally. It's where my work is both challenging and rewarding, and where I am able to build a great social network with my colleagues.
Janvi, Strategic Partnerships Manager
ENJOY OUR BENEFITS
Free Choice of Hard and Software
Public Transportation Subsidy
Tech Stack
Athena
Clickhouse
Cloudwatch
Docker
DynamoDB
ECS
Elastic
Firehose
Fluentbit
GitLab
Glue
Golang
Google App Engine
Grafana
Javascript
Kafka
Kinesis
Kotlin
Kubernetes
Lambda
MySQL
nginx
Npm
Redis
Redshift
S3
Scala
Sentry
Spark
SQS
Typescript
Couldn't find the perfect job offer?
Nevermind! We are always interested to meet new talent.
Contact Us